Also, what are these Erick sirens that have been found in places like Nebraska?
Ericks were not a part of W.S. Darley; rather their own company. Here's an advert for their "Fire Siren" from 1924: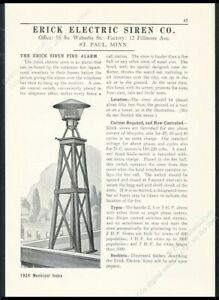 Erick ad vintage.jpg [ 13.9 KiB | Viewed 787 times ]
_________________
Very proud owner of 2 A's, 2 D's, J, 76A, & a Sterling F.
"Coughs an sneezles, spread diseaseles!"
-The Twins
21, & lovin' sirens till the day I perish